Discover Taiwan and Hong Kong
From $1,330
|
7 Days / 6 Nights
In buzzing Taipei, 
you'll 
find streets steeped in history along with a way of life woven 
from diverse cultural influences. Discover the National Palace Museum and numerous 
other landmarks, then head to fast-paced Hong Kong, 
where you'll see some of the 
city's natural and man-made wonders before learning about this city's world
-renowned 
culinary scene.
View Google Map of Region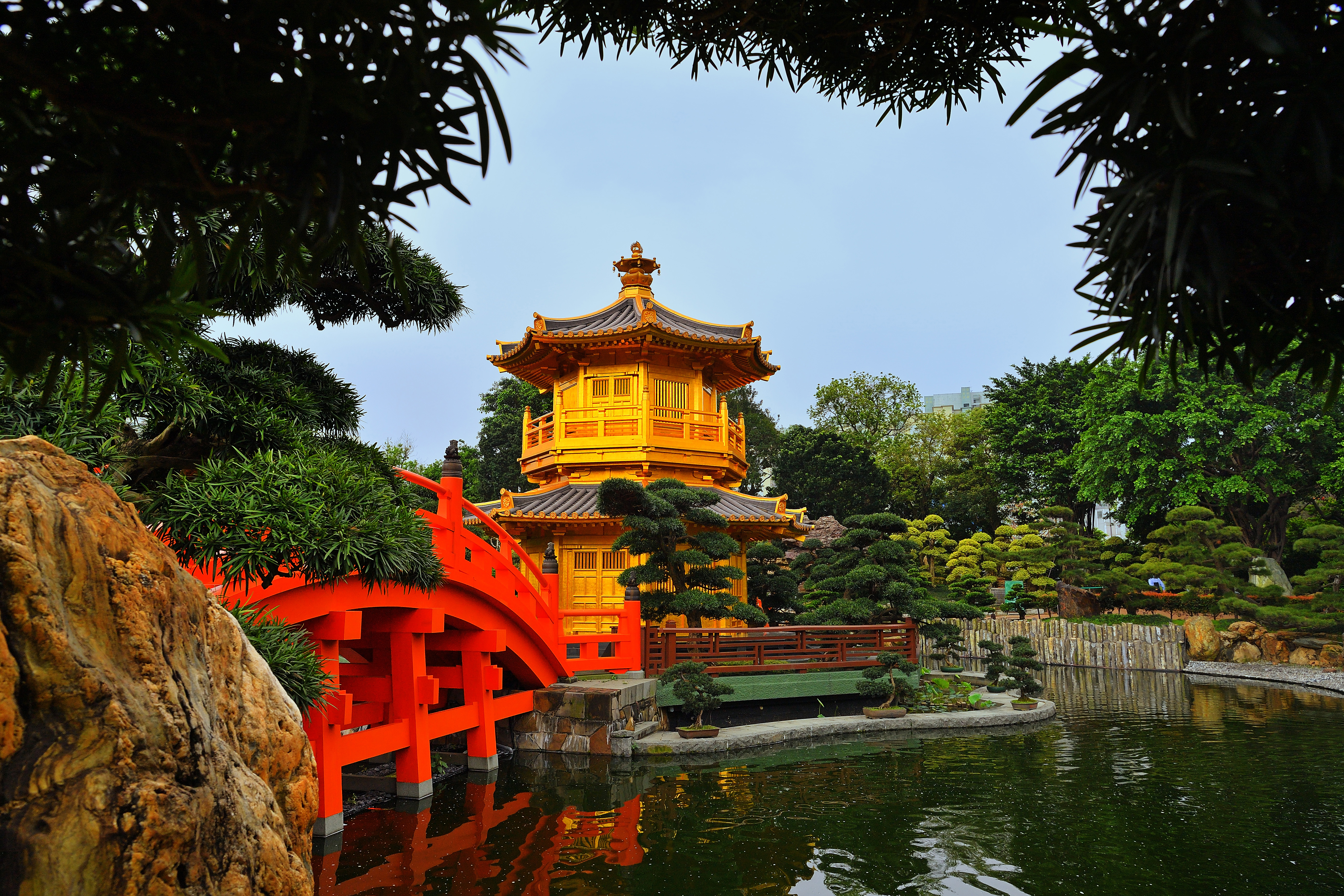 Daily Overview
Destination
Activities
1
Toronto
Flight from Toronto, Canada to Hong Kong, China
2
Hong Kong
Arrive in Hong Kong, China
3
Hong Kong
Discover Victoria Peak, Aberdeen, and Repulse Bay

Experience Hong Kong from an open-top tramcar

4
Hong Kong
Experience Hong Kong's food scene

Afternoon spent at your leisure

5
Hong Kong

Taipei

Hotel check-out and airport transfer

Arrive in Taipei

6
Taipei
Half-day tour featuring Taipei's landmarks

See the National Palace Museum

7
Taipei
Day spent at your leisure in Taipei
8
Taipei
Hotel check-out and airport transfer

Flight from Taipei, Taiwan to Toronto, Canada
Note: This program is available without airfare.
Detailed Itinerary
DAY 1 / ARRIVE IN HONG KONG 
Arrive in Hong Kong, join Seat-In-Coach transfer to your hotel accommodation.
Accommodation: 5* Harbour Grand Kowloon Hotel or similar (3 nights) (http://kowloon.harbourgrand.com/)
DAY 2 / HONG KONG (B) 
Breakfast at hotel.
Enjoy a half day Seat-In-Coach city tour this morning. The perfect way to discover Hong Kong's delights. Victoria Peak by Peak Tram, Aberdeen (with an optional sampan ride), enroute historic Repulse Bay, Stanley Market for bargains and a visit to a prestigious jewellery workshop. Return to hotel after tour.
In the afternoon, you will enjoy a 60-minute sightseeing tram tour. During the TramOramic tour, travel around Hong Kong aboard a 1920-style open-top tramcar to see historical and contemporary landmarks and hear commentary about life in the city. Then use the included 2-day ticket for the public tram system to see more at your leisure. It's a great way to get a little insider perspective with the ability to explore the city on your own, as well. (http://hktramways.com/en/tramoramic/)
NOTE: you will need to make your own way to/from the tram tour meeting point. 
DAY 3 / HONG KONG (B/L or D) Day 4  
Breakfast at hotel.
Today we will enjoy a half day walking foodie tour. Hong Kong is a Foodie Paradise. It takes hungry souls from around the world on Hong Kong food tours to explore and taste different areas of this dynamic city.  Accompanied by one of our local Foodie Guides, you will learn about Hong Kong's culinary culture while savoring classic dishes and drinks at locals' favorite neighborhood eateries. During our Foodie Tours, you will also experience Hong Kong's local way of living, our history and culture.  You have the option to choose among one of the three famous areas of Hong Kong: Central & Sheung Wan; Sham Shui Po; or Tai Po. Option depending on tour schedule and your personal interest. (https://www.hongkongfoodietours.com/)
DAY 4 / HONG KONG / TAIPEI (B) 
Breakfast at hotel and check-out.
Join Seat-In-Coach transfer to the airport for your onward flight.
Upon arrival, transfer to Taipei by private car. (Mandarin speaking driver only)
Check in hotel and enjoy your own leisure time.
Accommodation: 4* Sonnien Hotel or similar (3 nights) (http://www.sonnien-hotel.com/)
DAY 5 / TAIPEI (B) 
Breakfast at hotel. Enjoy a half day Seat-In-Coach Taipei City & National Palace Museum Tour. Tour stops include Chiang Kai-Shek Memorial Hall, Presidential Square (pass by), Martyrs' Shrine, National Palace Museum, local Taiwanese temple, and Handicraft Center.
For remainder of the day, you can choose one of the below two tours.
Option One: Afternoon Half Day Wulai Aboriginal Village Tour
Enjoy an afternoon half day seat-in-coach Wulai Aboriginal Village Tour.
Wulai is a famous mountain village in northern Taiwan and is located in water reservation area. Residents are most aboriginal people (Tai Ya Tribe). There are high mountains along the intersection of Nanshi Creek and Tunho Creek. Beautiful scenery is formed by the high mountains and running rivers. The place is famous for hot springs, trail train, waterfalls and Yushian Amusement Park.
It is said that Wulai is a term used by Tai Ya Tribe. It means hot spring. Thus, the hot springs here are acclaimed. The quality of hot springs is carbonic acid springs with minor base. The hot springs are clear, transparent, colorless, and odorless. Hot spring spa is effective in healing dermatitis. The famous Wulai Waterfall is about 80 meters high. It is magnificent like a white silk cloth coming down from the sky. In addition, the sightseeing trail train is part of the uniqueness of Wulai. Trail train used to be for transportation of lumber but now it is for tourists' pleasure. The aboriginal culture center across Wulai Waterfall is a remodeled museum of aboriginal folk art. It introduces the aboriginal culture, customs and habits of Tai Ya Tribe and demonstrates the historical artifacts. The highlight of the visit to the center is the singing and dancing show of aboriginal people. One visiting Wulai would feel like entering into Shangri-La. It is fairies land and a best place for recreation.
Balance of the day at your own leisure.
Option Two: Taipei Night Tour
Free afternoon for you to relax on your own. Tonight, join in a seat-in-coach Taipei Night Tour.
Start the tour with a stop of the world famous dim sum restaurant Din Tai Fung and have a taste of the classic Chinese dish Xiao Long Bao (steam dumplings). Afterwards, visit Lungshan Temple, Huaxi Street Night Market, and see the lights of Taipei 101 from below.
The Lungshan Temple was built in Qianlong 5th year in the Qing Dynasty. Due to natural disaster and damages caused by men, the temple was restored for several times. The doors, beams, and poles are beautifully decorated. There is a pair of bronze dragon poles in the front hall, four pairs of dragon poles in the middle hall. The sculptures are delicate. There are also exquisite wood sculptures. Among them, the well and Budda setting in the main hall are highly appreciated. The temple has many Chinese poems, verses and lyrics on signs. These add a touch of literature in addition to the religious and sightseeing value. There are great decorative lamp fairs and temple activities on historical festivals. On each 1st and 15th day each month of lunar year, regular visitors will come to the temple for worship ceremony. Lungshan Temple is not only a temple, a sightseeing attraction, but also a second-degree historical site. There are traditional streets/shops, antique shops, Buddhists article shops, and Chinese medicine shops surrounding the temple. These places are great to visit due to their richness in folk art.
The Huaxi (Huasi) Street Night Market is located right next to the Longshan Temple. Various commodities are sold here and it is one of the favored sites of tourists. A Chinese traditional post stands at the entrance of Huaxi (Huasi) Street Night Market. Chinese traditional lamps are hung along the street. There are old, historical shops along the street that provide great dishes. For example, the Danzai noodle restaurant, the favorite of Japanese tourists, started its business here. Other great dishes like meat soup and squid soup attract many people. In the summer, chopped ice plates and fresh juice are in great demand. In the winter, dishes with Chinese medicine attract many visitors.
DAY 6 / TAIPEI (B) 
Breakfast at hotel.
Day free at your own leisure.
DAY 7 / DEPART TAIPEI (B) 
Breakfast at hotel.
Check out from hotel. In the afternoon, transfer to Taoyuan International Airport by private car for your onward flight. (Mandarin speaking driver only)
Dates & Prices
Package Rate:
Land Only:
$1,330 per person
Single Supplement:
$800 per person
Inclusions
3 nights hotel accommodation in Taipei including daily breakfast
3 nights hotel accommodation in Hong Kong including daily breakfast
Meals included as mentioned in itinerary
Transfers and tours in either Seat-In-Coach basis or private, as per mentioned in itinerary
Notes:
Airport Seat-In-Coach transfer in Hong Kong only operates for flights arriving/departing between 11am – 5pm, surcharges for private transfer will apply for flight outside of time range
Hong Kong half day walking foodie tour does not operate on Sundays
Travel Tips
Coming Soon!
Please stay tuned for travel tips tailored for this itinerary!
For any immediate questions, please contact us as 905.258.7778.