Classic Roundtrip Voyage
From $2,350
|
12 Days / 11 Nights
Named "the world's most beautiful sea voyage" by Lonely Planet, this classic roundtrip programme from Bergen exposes more than 2,400 kilometers of Norway's stunning coastline
, crossing into the Arctic Circle
. Float past majestic mountains and breathtaking fjords, explore remote but welcoming towns, embark on once-in-a-lifetime excursions, and savour fresh local food. 
---
View excursions associated with this itinerary.
View Google Map of Region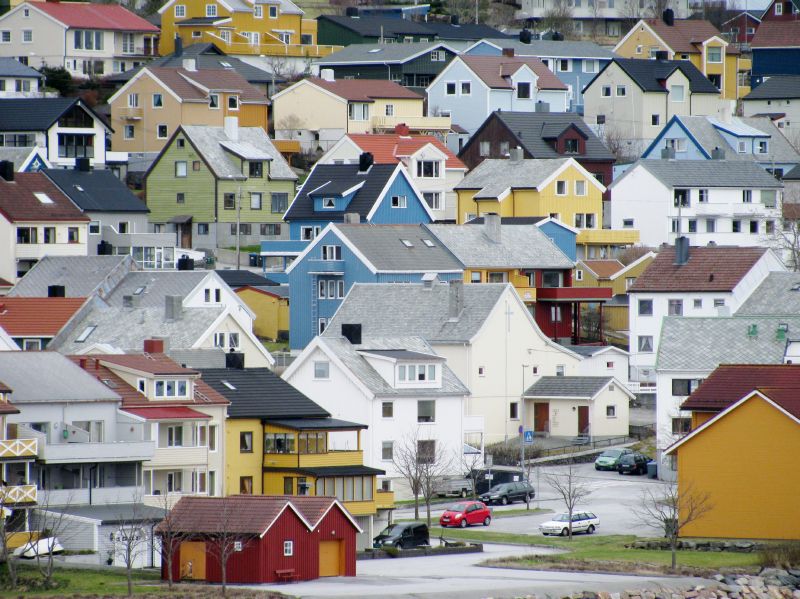 Daily Overview
Day
Destination
Activities
1
Bergen
EMBARKATION

Dinner buffet and evening spent cruising

2
Ålesund
Arrive in the Art Nouveau town of Ålesund

Numerous seasonal excursions available

3
Trondheim
See colourful and historic Trondheim

Numerous seasonal excursions available

4
Arctic Circle

Lofoten Islands

Cross into the Arctic Circle en route to Bodø

Sail through the glorious Lofoten Islands

5
Tromsø
Explore the town on one of several excursions

Continue sailing north

6
Honningsvåg

North Cape

Arrive in this portal to the North Cape

Numerous seasonal excursions available

7
Kirkenes
Experience the dramatic coastline near Kirkenes

Various seasonal activities and excursions

8
Hammerfest

Tromsø

See the world's most northerly town

Various seasonal activities and excursions

9
Vesterålen

Lofoten Islands

Classic "A Taste of Vesterålen" excursion offered

Pass through the Lofoten Islands

10
Arctic Circle

Seven Sisters

Taste Arctic traditions on deck

Sail past the astounding Seven Sisters mountains

11
Trondheim

Kristiansund

Explore the medieval city of Trondheim

Brief calls at Kristiansund and Molde

12
Bergen
Scenic cruising

DISEMBARKATION
Detailed Itinerary
DAY 1 / BERGEN / EMBARKATION 
Your expedition begins in Bergen, a city surrounded by seven renowned mountains. Before departure, you may wish to explore this cultural gateway to the fjords.
After embarkation, enjoy a tasty dinner buffet including the best ingredients from the coast. Sail north from Bergen along the Hjeltefjord, following the same route the Vikings once took to the Shetland Islands and beyond, en route to the high north. Spend the rest of the evening relaxing as you take in the spectacular landscapes from the deck or one of the panorama lounges.
DAY 2 / FLORØ / MOLDE 
Rise early to enjoy the breathtaking beauty of the Nordfjord, then enjoy a delicious breakfast. After sailing past West Cape, experience a rare venture into the open sea. Next, the ship navigates through skerries and islands before reaching Ålesund.
In the summer months, set sail for the spectacular UNESCO-listed Geirangerfjord, passing sheer, 800-meter cliffs and impressive waterfalls on the way.
In autumn, explore Hjørundfjord, which is situated amidst the majestic Sunnmøre Alps. Seclusion and unspoiled natural landscape give this fjord its special character. Here, you may choose to experience the "A Taste of Norway" excursion, or set off on one of two new mountain hikes. In winter, enjoy a colourful and enlightening presentation about the Aurora Borealis on board.
DAY 3 / KRISTIANSUND / RØRVIK 
Wake up in beautiful Trondheim. Here, the architecture and surroundings create an almost mythical setting for any outing—whether you prefer a guided tour of the Nidaros Cathedral, kayaking on the river Nid and the city's smaller channels, or a casual walk or bicycle ride through the Bakkland district.
In autumn, join the trip out to Munkholmen. This was an ancient execution site before it was transformed into a Benedictine monastery around the 11th century. In 1658, it was transformed again—into a prison, and later, a customs station. In the afternoon, the ship sets a northwest course, passing the beautiful Kjeungskjær lighthouse and numerous charming islets and rocky outcrops. In autumn, you can learn more about navigation and lighthouses along the Norwegian coast during a presentation by the ship's captain. After passing through the narrow Stoksund, arrive in charming Rørvik.
DAY 4 / BRØNNØYSUND / SVOLVÆR 
Here, the Arctic Circle marks entry into the Arctic region. In summer, this means 24-hour daylight—otherwise referred to as the "Midnight Sun." During autumn and winter, this latitude provides the highest likelihood of experiencing the Northern Lights.
Continue sailing along the stunning Helgeland coast up to Bodø. In spring, attend a fascinating on-board presentation about the millions of migrating birds returning to the Arctic Coast during the nesting period. Later this afternoon, the 1000-meter high Lofoten Wall will appear on the horizon.
The Lofoten Islands' charms are revealed in the many picturesque fishing villages, which exude a bohemian feel. In winter, the hunt for the Northern Lights begins when you cross the Arctic Circle. Celebrate this once-in-a-lifetime experience with "The Magic Light, Aurora Borealis," an exploration of this phenomenon featuring pictures, words and music.
After sailing through Raftsund, a narrow straight, stop at the entrance to the enthralling Trollfjord. Here, enjoy freshly made fishcakes on deck. You will also hear the story of the Battle of Trollfjord, which took place here in the winter of 1890.
DAY 5 / STOKMARKNES / SKJERVØY 
In summer, early risers may choose to go ashore in Risøyhamn for a whale-watching excursion. The ship continues to Tromsø for a prolonged stay. In winter and spring, complete your stay in Tromsø with a thrilling husky dog sled ride. If you want to experience the peace and tranquillity of the sea in summer, join us for a kayaking excursion, or hike one of the mountains close to the city. The air up here is fresh and clear, and you'll enjoy a beautiful view of the city surrounded by impressive mountain ranges. After an exhilarating day in Tromsø, continue north.
In winter, the Captain invites you to taste stockfish on deck. The ship sails into coastal area where, between September and March, you have the best chance of spotting the Northern Lights. Gather on deck to search the sky for this breathtaking phenomenon.
DAY 6 / ØKSFJORD / BERLEVÅG 
Enjoy the magnificent sub-Arctic landscape as you cross the 71st parallel on your journey towards the North Cape, the northernmost point on the continent. In summer, you might see herds of grazing reindeer and small camps belonging to the indigenous Sámi people. After brief stops in Hammerfest and Havøysund, arrive in Honningsvåg, the gateway to the spectacular North Cape. Close to the North Cape, you'll find Gjesværstappan, one of the world's most exciting nature reserves. Join the bird-watching safari during spring and summer to see Finnmark's largest flock of puffins, together with large numbers of kittiwakes.
The ship continues north, sailing into the heartland of the Sámi people. After passing their ancient sacred site, the rock formation Finnkirka, stop in the fishing village of Kjøllefjord. Occasionally, in winter and spring months, local fishermen visit to share their catch of the day—king crab and cod—with us out on deck. Here, learn more about the Sámi people and explore the wonderful scenery on various excursions offered throughout the year. In winter, join us on an unforgettable snowmobile trip to one of Europe's most dramatic natural areas.
DAY 7 / BÅTSFJORD / KIRKENES / BERLEVÅG 
Early birds can see Vadsø, and after breakfast, you'll arrive in Kirkenes, which, at 30° East is further east than both Istanbul and St. Petersburg. The Russian border is not far, and you'll notice that road signs are written in both Norwegian and Russian.
Depending on the season, there are several ways to visit the Russian border. During spring, you may still be able to participate in our winter activities and excursions. Explore the Arctic winter on a snowmobile, driving over a frozen fjord. On our dogsledding adventure, the huskies eagerly transport you across the frozen landscape, taking you through the Arctic wilderness. You may also choose to visit the Snow Hotel and see the reindeer.
In autumn, our Arctic bush craft excursion provides you with insights into the harvest season—see how the local people have harvested, stored, hunted, and fished for centuries. As the ship sails south, enjoy a wonderful lunch followed by views of the Arctic wilderness from deck or the panorama lounge.
In the winter season, there will be a presentation on Pomor trade history. The ports previously visited by night on the northbound journey are seen by day. In the afternoon, the ship docks again in Vardø, Norway's easternmost port. Weather permitting, you may be invited to experience ice bathing in the Arctic Ocean. On board, there will also be a springtime presentation of "Life in the Sea," and in winter, local Arctic divers will bring displays and lecture out on deck about ocean life. Continue along the Varanger peninsula to Båtsfjord before reaching Berlevåg in the evening.
DAY 8 / MEHAMN / TROMSØ 
In the middle of the night, dock at Mehamn, where in winter it's possible to join an unforgettable snowmobile trip through one of Europe's most dramatic natural areas. In Honningsvåg, enjoy an excursion and breakfast at the North Cape while discovering hidden parts of Finnmark.
Before stopping in Hammerfest, have an "energy coffee" on board and learn about Melkøya, the northernmost natural gas terminal. In autumn you're invited to taste dried reindeer meat on deck. In Hammerfest, join a mountain hike or participate in a guided city tour, including the UNESCO-listed Meridian Column, which was erected in 1854 to commemorate the first precise measurement of the globe.
We continue south to Øksfjord. In winter, our crew will teach you how to tie maritime knots on deck. After crossing open water, make a brief stop at the old trading post of Skjervøy before sailing through the beautiful Lyngenfjord in spring. Surrounded by the snowy peaks of the Lyngen Alps, you may enjoy a visit from a local fisherman offering freshly caught prawns. Dock in Tromsø, known as "the gateway to the Arctic," just in time to enjoy a Midnight Concert at the Arctic Cathedral. Alternatively, set off on foot and enjoy a local brew in one of the town's many friendly pubs.
DAY 9 / TROMSØ / STAMSUND 
Arrive at Harstad this morning, where you have the opportunity to participate in a classic Hurtigruten's excursion: A Taste of Vesterålen. The Risøyrenna channel is just seven meters deep, and was made especially for Hurtigruten in the 1920s, providing an inside route between Harstad and Sortland. The sandbanks are visible through the clear, green water.
Risøyhamn is a small village with only two hundred inhabitants. Here, the ship makes a short stop to deliver passengers, groceries, and mail. From this port, join a spectacular wintertime whale-watching experience, then continue via Sortland to Stokmarknes, where Hurtigruten was founded more than a century ago.
Continuing south, it will appear as though the ship is sailing straight into a mountain wall, but the captain finds an opening and sails through the narrow Raftsund. In winter, as a tribute to the region's fishing history, our on-board chef demonstrates how to fillet the catch of the day on deck.
Reach the spectacular Trollfjord, only two kilometers long and one hundred meters wide, surrounded by truly majestic mountains. Weather and time permitting, the captain will take a detour in here. Join a sea eagle excursion to see the king of birds up close. Reaching Svolvær, choose from several excursion options in summer, spring, and winter. From Svolvær, continue on to Stamsund, where you'll see the spectacular peaks of the Lofoten wall. Leave the islands during the evening, setting course for the mainland.
DAY 10 / BODØ / RØRVIK 
Today, crossing the Arctic Circle at 66°33'N is a rite of passage. Celebrate with an Arctic traditions tasting out on deck. Another highlight is sailing past the Seven Sisters mountain range. All seven mountains are between 900 and 1100 meters high, and it's easy to see how these "ladies" have inspired ancient myths. We take a short stop at Nesna, an idyllic old trading post, before moving on to Sandnessjøen. Nearby, the Vega Islands UNESCO World Heritage Site can be visited on an optional excursion during summer. In Brønnøysund, we offer an excursion to the Norwegian Aquaculture Centre.
DAY 11 / TRONDHEIM / ÅLESUND 
Today, you'll have another opportunity to explore the city of Trondheim. Journey through Trondheim's 1,000-year history on a city walk. Back on board, the ship heads out of the majestic Trondheimsfjord, which is 170 kilometers long and up to 25 kilometers wide. Like all other Norwegian fjords, it is deep, at most 577 meters.
Sailing along the coast, you'll realise the importance of fish to Norwegian coastal communities. Kristiansund's location has provided the town with a wealth of opportunities in the fishing, shipbuilding, and oil industries. This town is now regarded as Norway's "cured cod capital" because of its long history of exporting this dried and salted fish. Here, you can join a trip to the Atlantic Road, one of Norway's most visited tourist destinations. As we cross the open sea to Molde, the "city of roses," take in the steep, grey, pointed peaks of the Romsdal Alps.
DAY 12 / ÅLESUND / BERGEN / DISEMBARKATION 
During the night, the ship will call at Ålesund, Torvik, and Måløy as your exciting voyage draws to a close. Before docking in Bergen, admire a few nautical miles of fascinating scenery, such as the picturesque Nordfjord below the enormous Jostedals glacier.
The ship calls at Florø, a modern town which is the oldest in Sogn og Fjordane county and the westernmost in Norway. A few nautical miles south of Florø, we navigate the estuary of the mighty Sognefjord. Get the best views of the archipelago en route, before disembarking in Bergen.
Dates & Prices
This sailing has daily departures. Hurtigruten uses variable pricing, whereby the price fluctuates depending on how early you book, cabin availability etc. Please call us at +1.866.760.1987 to receive a quote.
Starting from price reflects the price per person for the cruise only, based on double occupancy for an October 2018 sailing in a category I cabin. Price is inclusive of taxes and port charges.
Inclusions
Voyage in cabin category of your choice, on a full-board basis
English-speaking Tour Leader on board
Ship Details
MS Trollfjord
| | | | | | | |
| --- | --- | --- | --- | --- | --- | --- |
| Built | Length | Decks | Cabins | Passengers | Cabin Size | |
| 2002 | 135.75m | 6 | 297 | 822 | 8 - 45m² | More Details |
MS Polarlys
| | | | | | | |
| --- | --- | --- | --- | --- | --- | --- |
| Built | Length | Decks | Cabins | Passengers | Cabin Size | |
| 1996; Refurbished 2016 | 123m | 6 | 219 | 619 | 5 - 30m² | More Details |
MS Nordkapp
| | | | | | | |
| --- | --- | --- | --- | --- | --- | --- |
| Built | Length | Decks | Cabins | Passengers | Cabin Size | |
| 1996; Refurbished 2016 | 123m | 6 | 212 | 622 | 5 - 30m² | More Details |
MS Kong Harald
| | | | | | | |
| --- | --- | --- | --- | --- | --- | --- |
| Built | Length | Decks | Cabins | Passengers | Cabin Size | |
| 1993; Refurbished in 2016 | 122m | 7 | | 622 | 5 - 30m² | More Details |
MS Finnmarken
| | | | | | | |
| --- | --- | --- | --- | --- | --- | --- |
| Built | Length | Decks | Cabins | Passengers | Cabin Size | |
| 2002 | 138.5m | 7 | 279 | 628 | 5 - 37m² | More Details |
Travel Tips
Norway Fjords
Travel Documents / Visas
1. Passport
Canadian citizens must have a valid passport for entry to Norway. It should be valid for at least 3 months after your return.
Citizens of other countries should consult with their travel agent or our office.
2. Visa
No visa is required for citizens of Canada to enter Norway.
Packing List
A handy checklist of what to bring on your trip can be downloaded here.
Insurance
We strongly recommend purchasing travel medical insurance for travel outside Canada. Details on coverage available through our website can be found here.
Smoking
Not permitted anywhere indoors. There are designated areas on the outside decks.
Weather
Bergen
Winter: January – March / November – December
Days in the low 0s, nights around freezing or somewhat below.
Spring/Fall: April – May / September – October
Days in the mid to high 0s, nights in the low 0s. September a bit warmer.
Summer: June – August
Days in the high 10s to low 20s, nights in the low 10s.
Being a coastal climate, rain can be expected on 2 out of 3 days. The heaviest Rainfall / sometimes snow is in the winter months.
Tromsö
Winter: January – March / November – December
Days around or slightly below freezing. Nights as cold as -5 to -8C.
Spring/Fall: April – May / September – October
Days in the mid to low 0s. Nights around freezing.
Summer: June – August
Days in the low to mid 10s. Nights in the  high 0s.
Tromsö is noticeably dryer than Bergen in the winter months, but in summer  it is similar with 2 out of 3 days likely precipitation.
Arrival / Departure
If you are booking a cruise-only program, you must make your own way to the port of departure:
1. Northbound and Roundtrip: Bergen
In Bergen, the Hurtigruten ships sail from: Hurtigruten Terminal, Nøstegaten 30, N-5010 Bergen. You can pre-book through our office the Hurtigruten shuttle bus between the airport and the port.
If you are taking a taxi, you can simply ask the taxi driver to get you to "the Hurtigruten Terminal".
Luggage lockers are available in the terminal and cost NOK 30 (3 x 10 kr.) The terminal is staffed and open for luggage check-in from 1:00PM until 2:30PM. Passenger check-in begins at 3:00PM and boarding takes place from 4:00PM to 7:30PM. Cabins are available from 6:00PM. Please note that the latest check-in time in the terminal is at 7:30PM during the entire year for all voyages.
2. Southbound: Kirkenes
In Kirkenes, Hurtigruten ships sail from the port which is about 20 mins bus/taxi ride from the airport. Similarly, there is a Hurtigruten shuttle which can be pre-booked with your cruise.
Please ensure that your arrival travel arrangements give you adequate time to get to the port taking into account potential travel delays (particularly from overseas). Assuming you are connecting, take into account the potential for luggage delays as it is very difficult to get delayed luggage forwarded to the ship.
When disembarking in Bergen, luggage will be delivered to the baggage belt in the terminal. On the last day of the roundtrip voyage you will be asked to vacate your cabin a few hours before arrival. Information regarding luggage handling and disembarkation at other ports is available on board.
Money
The currency of Norway is the Norwegian Kronor (NOK).
Onboard, you will be issued a cruise card which you can use to charge all purchases during your voyage. You must provide a Visa, American Express, Diners or MasterCard that is valid for at least 3 months after your trip date.
The final bill will be charged to your account in Norwegian Kronor (NOK).
ATM's accepting most international debit and credit cards can be found in most towns and cities in Norway. Regrettably, currency exchange facilities do not exist aboard the ship.
Gratuities (Tipping)
It is not usual practice to leave a tip onboard Hurtigruten ships in Norway. However, if you feel that a crew has provided exemplary service, there are tip boxes in the restaurant onboard.
Laundry
Laundry rooms with washing machines, dryers and irons are available on all ships. You can buy laundry payment tokens at the ship's reception desk.
Excursions
There are numerous shore excursions available at all major ports along the way. To obtain the most up-to-date list of shore excursions and costs, please contact our office for details.
Activity Level / Strenuousness
Light to Moderate – Ultimately the activity level depends on you. Some guests are content to spend the majority of time on board enjoying some of the world's most beautiful coastline as it passes by.
Depending on the time of year, there are excursions ranging from zodiac boats to dogsledding and more. Please consult us to determine the right mix of activities for you.
Food
Breakfast, lunch and dinner are all included in your cruise fare (unless you have booked a port-to-port ticket). Beverages are available for purchase onboard but coffee and tea is complimentary.
Breakfast is usually served from 7:30AM (open seating), lunch from 12:00PM-1:00PM (open seating) and dinner from 6:30PM (assigned seating). During the high season, there may be two lunch and evening meal sittings – the times will be displayed on board. The voyage begins with a buffet dinner on departure from Bergen, and (for roundtrip voyages only) ends with brunch on the arrival day back in Bergen. Breakfast consists of a wide selection of cold meats, cheeses, eggs, cereals and fruit, with fresh-baked bread, pastries and often "sveler" (small pancakes) and waffles freshly cooked in the restaurant. The all-inclusive package includes a mixture of buffets and set menus for lunches and dinners, while for those guests who wish to enjoy an enhanced dining experience, the à la carte menu available for a small additional charge.
Language
Norway educates their citizens in English from a very young age. You will not likely run into any language difficulties.
Medical Facilities
There are no doctors aboard the ships as typically there are many ports of call each day and medical assistance is seldom far away. Some crew members will be trained in first aid and in the most urgent cases, medivac evacuation is readily available.
Noise
By this point you will know that travelling on Hurtigruten is not like a conventional cruise, but rather a hybrid between a cargo ship, car and passenger ferry and cruise line. To this end, docking and departing, loading and unloading activities occur day-in and day-out, every single day. Some cabins, particularly on lower decks adjacent to the cargo doors, will experience noise. While most passengers take this in stride given the nature of the journey, if you are someone who is particularly bothered by this, then please make your concerns known at the time of booking so that we can endeavour to secure a cabin away from such areas. Please note that there is no part of any ship which is completely silent and noise free.
Phone & Internet
Most of the ships have a telephone in each cabin. Charges will vary depending on the destination called as it is obviously a ship-to-shore system.
Mobile phones will work in proximity to many of the ports along the way. Check with your mobile provider about roaming packages for Norway or alternatively, if your phone is unlocked, you can obtain a prepaid SIM card for Norway which will undoubtedly be considerably less expensive than any roaming plan if you plan to do a lot of phone calls or use a lot of internet data.
All ships have Wi-Fi although not all ships have Wi-Fi available in the cabins. Please contact us at the time of booking and we can advise if the ship you are considering has the facility you require.
Health / Vaccinations
There are no vaccinations required to travel to Norway. However, we suggest you consult your physician with any specific personal requirements for this program.
You must have travel insurance to participate on this voyage.
Safety & Security
Our ships are equipped with the latest in emergency communication, life boats and other equipment to deal with any kind of problematic event. If you have any questions or concerns, please contact our office for more details.
There are currently no security threats in Norway, one of the safest countries in the world.
Details can be found at: https://travel.gc.ca/destinations/norway
Suggested Reading